Find a sports shop near you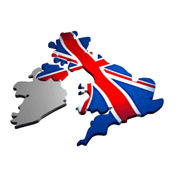 Whether you live in the North, South, East or West of the UK, there will always be a variety of sports shops nearby. By searching our constantly expanding location list of major towns and cities throughout the UK and Northern Ireland, we help you to find a selection of sports shops near where you live.
We're always ready to receive information about any sports shop that should be listed on these pages, and we welcome an email to 'let us know'. With so many different sports and activities to choose from, Sports Shop UK is here to help customers find a great selection of the many independent sports shops that cover the length and breadth of the country.