Reebok Shops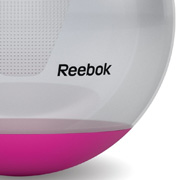 Truly a company with global manufacturing and distribution, Reebok began life as a small English manufacturer of running shoes, but following name and corporate changes, the brand is now owned by Adidas. Sponsorship of sports clubs as well as individual sports men and women has helped the Reebok shops sell huge quantities of their footwear, clothing and accessories which all carry the famous Reebok logo.
As suppliers to both multiple and independent traditional retailers as well as many online sellers, Reebok shops have a terrific choice of products to select from, in many different sizes styles and colours. Replica clothing for basketball and football teams is always popular choices in the Reebok shops, as well as a huge range of footwear specifically made for many different sports. These can also include hiking, lacrosse, running, tennis and walking as well as different styles for both men and women's fitness training.
Much of the company's equipment and clothing can be found in Reebok shops all over the UK, and whilst there are many other choices, Reebok have built up a brand name for great value and quality, as well as fashionable items that are worn by many top sports players.
RECOMMENDED CATEGORIES

These specialist running shops have been set up to supply clothing, accessories and expert advice for runners of all abilities.
Visit the Running category >>

Browse our selection of sport shoe retailers that offer literally thousands of different brands and styles.
Visit the Sport Shoes category >>

Looking for clothing for your chosen sport? Check out our selection of specialist sports clothing shops here.
Visit the Sportswear & Teamwear category >>