Netball Shops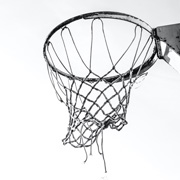 Netball was originally devised in the UK in the late 1800s as an early version of ladies basketball. Itís estimated that netball is played in over 70 different countries, and by over 20 million people. With such popularity, itís no wonder that there are so many netball shops spread all over the UK, trading both online and through traditional Ďbricks and mortarí premises.
As with most sports, these netball shops are usually staffed by enthusiastic players of the game, who are always willing to impart their extensive knowledge and experience to newcomers and regular players alike. Most of the equipment like netballs, rings and nets will be provided by a sports centre or wherever itís being played, and the participants will just need to provide appropriate clothing and footwear.
Thereís a great selection of all these items in most netball shops, and most are made by many of sports big name brands like ASICS, Gilbert or Mitre. The ladies will usually need tops, skirts or shorts, leggings, protective underwear and the all important shoes with the correct support and soles. Sports bags are an important accessory for carrying around all the equipment, and these too are available in the netball shops as carrying bags or rucksacks.