Kookaburra Shops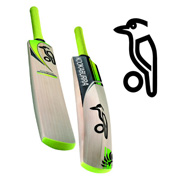 Think Kookaburra and think Australia, especially for the finest cricket and hockey equipment available. The Kookaburra shops sell the world's best known cricket brand which encompasses cricket bats, cricket balls, clothing, footwear, and luggage. The protective clothing and equipment is second to none in terms of quality and finish, and with such a strong sporting heritage at the highest level, Kookaburra shops sell the very best equipment obtainable anywhere in the world.
The instantly recognisable Kookaburra brand logo is on everything made by this company, and as the world largest producer of cricket and hockey balls, the Kookaburra shops sell vast quantities of their clothing and equipment. Cricket bats are made in a variety of sizes and weights, and the protective equipment includes thigh and leg pads, armguards, chest guards and of course helmets. Whilst many of the Kookaburra shops will sell equipment from other suppliers, for many of their customers only the best is good enough.
The Kookaburra hockey range is of similar high quality, and includes not only a superb selection of sticks, but high quality clothing and footwear. With their sponsorship of many top cricket and hockey players as well as teams, Kookaburra shops are well placed to take advantage of all the exposure that this support.
RECOMMENDED CATEGORIES

Purchasers of cricket kit are spoilt for choice whether buying from traditional cricket shops or those who trade purely on the internet. See our selection of stores here.
Visit the Cricket category >>