Umbro Shops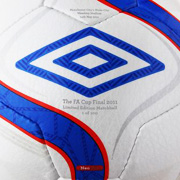 Although still based in the UK, the Umbro brand is owned and controlled by the giant of the sports world – Nike. Their long term sponsorship of the national England football team as well Premier League club Manchester City helps to ensure that Umbro shops are always busy with customers wanting to buy the latest versions of the football shirts, boots and other clothing.
Although primarily known as specialising in everything to do with football, Umbro also produce ranges of casual clothing that report great sales through the hundreds of traditional and online Umbro shops. The double diamond company logo is well known throughout the world as Umbro continue to develop their sponsorship of various national and local teams. The manufacture of footballs is another important sector for the company, and Umbro shops sell many thousands of them during the course of a year.
Although Umbro is quite small in comparison to some of the mighty international companies that compete for business in the sports world, their product development keeps them at the forefront of research into modern materials and production methods – all this helps to ensure that the Umbro shops are kept busy with customers wanting to buy the latest equipment.
RECOMMENDED CATEGORIES

Footballs, boots, team shirts and much more can be found on our dedicated football sports shop page.
Visit the Football category >>

Browse our selection of sport shoe retailers that offer literally thousands of different brands and styles.
Visit the Sport Shoes category >>

Looking for clothing for your chosen sport? Check out our selection of specialist sports clothing shops here.
Visit the Sportswear & Teamwear category >>