Cambridgeshire Sports Shops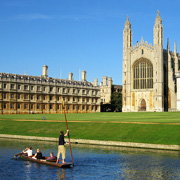 Narrow your results: browse for sport shops in Cambridgeshire towns:
Cambridge, Peterborough.
With many important towns such as Cambridge, Ely, St.Ives and Wisbech located in the county, there's a great selection of Cambridgeshire sports shops on offer to all sports enthusiasts. Online company American Football UK is based here, as well as Top Spin Tennis and many other specialist sports retailers. Many of these businesses have traditional High Street sports shops as well as an online presence. Whether your preference is playing soccer, rugby, tennis, darts, ice hockey or netball, any of these Cambridgeshire sports shops can offer you equipment and clothing at a wide selection of prices.
POPULAR BUSINESSES
Well End Barn, Friday Bridge, Wisbech, Cambridgeshire, PE14 0HQ
0800 3777 980
Peterborough Garden Centre, Eye Road, Peterborough, Cambridgeshire, PE1 4SA
Unit 1, 130 Station Road, Whittlesey, Peterborough, Cambridgeshire, PE7 2EY
01733 205551
General & Medical House, Napier Place, Peterborough, PE2 6XN
0800 980 4601
Online Only, Ely, Cambridgeshire, CB6 2AN
01353 776021
Hills Road Sports and Tennis Centre, Purbeck Road, Cambridge, CB2 8PF
01223 241956
OTHER BUSINESSES
Advance Performance

Gusto Mill, Huntingdon Road, Cambridge, Cambridgeshire, CB3 0DL
01223 279191
Ballz

Unit 4 Eastwood Road, Oundle, Peterborough, Cambridgeshire, PE8 4DF
01832 274747
Cynic Skateboards

14 Jasmine Way, Yaxley, Peterborough, Cambridgeshire,
01733 755396
Hereward Sports

2 Queensgate Centre, Peterborough, Cambridgeshire, PE1 1NH
01733 898400
Hobbs Sports

36 Sydney Street, Cambridge, Cambridgeshire, CB2 3HX
01223 362428
Kitesports

Unit 6 Bakewell Road, Orton Southgate, Peterborough, Cambridgeshire, PE2 6XU
01733 234975
Peterborough Ice Hockey Shop

Ice Rink, Mallard Road, Peterborough, Cambridgeshire, PE3 8YN
01733 266600
Petes Pro Shop

2 Wulfric Square, Bretton, Peterborough, Cambridgeshire, PE3 8RF
01733 260440
Shotbowl

10 Peacock Square, Blenheim Way, Market Deeping, Peterborough, Cambridgeshire, PE6 8LW
01778 348788
Sports Soccer

25 Loing Causeway, Peterborough, Cambridgeshire, PE1 1YJ
0870 3339454
The Football Store

South Stand, Cambridge United Football Club, New Market Road, Cambridge, Cambridgeshire, CB5 8LN
01223 413718
The Sweatshop

Next Generation, 21-25 Coldhams Lane Business Park, Norman Way, Cambridge, Cambridgeshire, CB1 3LH
01223 415345
Two Seasons

Unit 5, Christ's Lane, Cambridge, Cambridgeshire,
01223 362832