Ronhill Shops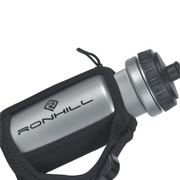 Known as the 'leading British running brand', Ronhill takes its name from Ronald Hill who was born in 1938. Well known as a winning English marathon runner he has also held many world and national records for long distance running. Ron was the founder of the Ronhill running gear company and also the Hilly clothing company, both of which are strongly recognised brands in their respective fields. The Ronhill name is synonymous with high quality and superbly designed running clothing for all types of conditions.
With products covering both men, women and juniors, Ronhill is the main choice for many professional and amateur runners. If they want shorts, full length pants, tops, jackets, bibs or gloves, Ronhill will have a perfect solution. It's well known for many outdoor activities that layering is the best solution for keeping warm and dry, and Ronhill running gear is perfectly designed with various combinations of base, mid and outer layers to choose from.
Runners who pound the roads in the depths of winter will also require high visibility outer garments to ensure they are safe from passing traffic, and once again Ronhill have developed some great products to assist in this quest. A network of online and traditional Ronhill shops that covers the country, enables runners to purchase all their Ronhill running gear without having to travel too far.
RECOMMENDED CATEGORIES

These specialist running shops have been set up to supply clothing, accessories and expert advice for runners of all abilities.
Visit the Running category >>

Looking for clothing for your chosen sport? Check out our selection of specialist sports clothing shops here.
Visit the Sportswear & Teamwear category >>