Puma Shops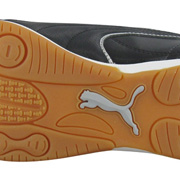 Germany based Puma have a desire to become the world's 'most desirable lifestyle company'. They hope to achieve this by developing massive ranges of products which are sold through a huge network of Puma shops, both multiple retailers and traditional independent shops as well as many online sellers. Sport is at the heart of everything they make, whether its football, golf, running, sailing or even motorsport and many more sports. Puma shops will find it hard to stock everything, such is the depth of the selections.
A small choice of the Puma collections includes bags, watches, shirts, jeans, belts, socks, shoes and sport specific ranges. Customers in the Puma shops are spoilt for choice with varieties for men, women, children and even special collections endorsed by high profile companies such as Ferrari and Ducati.
In certain specific sports such as football, Puma produce sports bags, balls, protective equipment, boots and team replica shirts, which are one of the most popular items sold through Puma shops. Motorsport enthusiasts will not be disappointed with a great selection of special Puma driving shoes, polo shirts and caps, many bearing sponsors' names. Keeping fit in a hectic world has never been more important, and Puma make all the right stuff to help achieve this critical work/life balance.
RECOMMENDED BUSINESSES

Scots-Sport
Comprehensive stock of sports clothing and footwear as well as bowling footwear and equipment.
Read more about Scots-Sport >>