Yonex Shops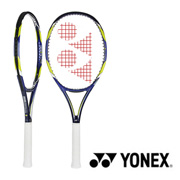 Unlike many other sports brands that seem to have found success in a couple of sports and then branched out in every conceivable direction, Yonex has very much kept its focus on the core sports of badminton, tennis and golf. Their domination of the world of badminton in particular, means that a huge majority of players on the professional circuit use their rackets. They also broke the world record in 2009 for the fastest badminton smash - with their Z-Slash racket achieving a massive 421kph!
Whether you're after rackets, shuttlecocks, shoes or clothing, there is very likely to be a Yonex sports shop near you. If you know any that should be listed on this page, please suggest they get in touch. Alternatively, anyone interested in trying before they buy should see if there is a Yonex Demo Day near them soon. These days give potential customers the chance to check out many of the company's latest products first-hand.
RECOMMENDED CATEGORIES

Whether you're looking for badminton clothing, rackets or other accessories, you should be able to find them all at these specialist shops.
Visit the Badminton category >>

As well as the golf professional shop at many courses, specialist golf shops can also be found in most towns and cities, Check out our listers here.
Visit the Golf category >>

Tennis shops are always their busiest in the UK when Wimbledon takes place - but these shops are busy all year round.
Visit the Tennis category >>