Sheffield Sports Shops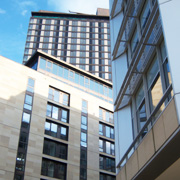 With a rich cricket and football heritage, Sheffield can proudly boast being the city with the oldest football club in the world, Sheffield FC. This was founded in 1857 and represents a long association that the city has had with sports. This tradition continues today with an impressive number of specialist Sheffield sports shops that are testament to that.
As the host of the World Student Games in 1991, Sheffield benefited from some top-class sporting venues such as Sheffield Arena and the Don Valley athletics stadium. This stadium has the largest capacity of any athletics venue in the country. A wide breadth of other sporting activity is represented in and around Sheffield – and popular local sports like squash, rugby and hockey ensure that Sheffield sports shops continue to offer shoppers plenty of choice when looking for sports equipment of any kind.
POPULAR BUSINESSES
629 Attercliffe Road, Sheffield, South Yorkshire, S9 3RD
0845 862 0276
411 Petre Street, Sheffield, South Yorkshire, S4 8LL
08456 018370
Alpine House Building, 84-90 Infirmary Road, Sheffield, South Yorkshire, S6 3DG
0114 2797 909
721 Abbeydale Road, Sheffield, South Yorkshire, S7 2BE
07791 112404
199 Eyre Street, Sheffield, South Yorkshire, S1 3HU
0114 229 8191
Carmel House, 49-63 Fargate, Sheffield, South Yorkshire, S1 2HD
01142 795914
Vale Road, Parkwood Springs, Sheffield, South Yorkshire, S3 9SJ
0114 2751700
34 Maplebeck Drive, Sheffield, South Yorkshire, S9 1WH
0800 542 0396
9 Commonside, Walkley, Sheffield, South Yorkshire, S10 1GA
0114 268 3422
OTHER BUSINESSES
DB Sports

267-269 Middlewood Road, Sheffield, S6 4HE
0114 234 1297
H D Sports

Rutland Way, Sheffield, S3 8DG
0114 272 8957
J E James Cycles

140 Alderson Road, Sheffield, S2 4UD
0114 292 3111‎
Keep On Running

710 Attercliffe Road, Sheffield, S9 3RP
0114 244 5335
North Swell Surf Shop

10 Hickmott Road, Sheffield, S11 8QF
0114 266 8558
PB Pro Shop

Firth Park Bowl, Sicey Avenue, Sheffield, S5 6NF
07803 727 363
Slide Board Store

87 Division Street, Sheffield, S1 4GE
0114 270 6666
Sportserve

Rockhill Works, 32-36 Garden Street, Sheffield, S1 4BJ
0845 230 3322
Story Skate Store

The Forum, 127-129 Devonshire Street, Sheffield, S3 7SB
0114 276 2303
twentytwo

9 Commonside, Sheffield, S10
0114 268 3422
Up & Running

37-39 Church Street, Sheffield, S1 2GL
0114 278 0000