Hertfordshire Sports Shops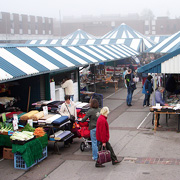 Narrow your results: browse for sport shops in Hertfordshire towns:
St Albans.
Often abbreviated as Herts, Hertfordshire in the East of England is home to several large and important towns. Rickmansworth, St.Albans, Berkhamsted, Harpenden and Royston are just a few of the towns in the county that have a good selection of sports shops and businesses. The Little Bike Company in Berkhamsted is a specialist seller of kid's bikes through their shop and website, whilst Berkhamsted Sports in the High Street offers a superb selection of clothing and equipment for many different sports.
If running is more your thing, head straight for Fast Feet Sports in Bishop's Stortford. They have an unbeatable range of sports shoes in many different sizes and fittings. Whilst bowls may seem a leisurely sport, the players still need lots of special clothing and equipment. Duke Bowls in Barnet probably have one Hertfordshire's best selections. Hockey players make straight for The Hockey Centre in St.Albans. Enthusiastic staff can help novices and accomplished players pick the right hockey gear at the right price.
POPULAR BUSINESSES
25 High Street, St Albans, Hertfordshire, AL3 4EH
01582 879 879
Unit 11 Canalside, Northbridge Road, Berkhamsted, Hertfordshire, HP4 1EG
01442 872123
OTHER BUSINESSES
Addiktion Cycles

97-101 Victoria Street, St Albans, Hertfordshire, AL1 3TJ
01727 858841
Berkhamsted Sports

250 High Street, Berkhamsted, Hertfordshire, HP4 1AQ
01442 862626
CW Sports

16 Main Parade, Rickmansworth, Hertfordshire, WD3 5RB
01923 284444
Duke Bowls

Chipping Close, St.Albans Road, Barnet, Hertfordshire, EN5 4LP
020 8364 9195
Extreme

70 London Road, St Albans, Hertfordshire, AL1 1NG
01727 854485
Fast Feet Sports

5 High Street, Bishop's Stortford, Hertfordshire, CM23 2LS
01279 504740
Good Sports

4a Leyton Road, Harpenden, Hertfordshire, AL5 2TL
01582 767171
Good Sports

4a Leyton Road, Harpenden, St Albans, Hertfordshire, AL5 2TL
01582 767171
Just Rugby

Unit 4, Metro Centre, Ronsons Way, St Albans, Hertfordshire, AL4 9QT
0845 230 1072
London Colney Fishing Tackle Shop

11 Haseldine Road, St Albans, Hertfordshire, AL2 1RR
01727 826677
Mike Cooper Sports

Nighingale Lane, St.Albans, Hertfordshire, AL1 1DX
01727 810636
Sports & Trophies

35 The Parade, Prestwick Road, Watford, Hertfordshire, WD19 7EE
020 8428 8885
Sports Kit

1 Saxon Way, Royston, Hertfordshire, SG8 6DN
01763 261336
The Hockey Centre

200 Beech Road, St.Albans, Hertfordshire, AL3 5AX
01727 865264
The Hockey Centre

200 Beech Road, St Albans, Hertfordshire, AL3 5AX
01727 865264