New Balance Shops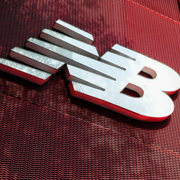 New Balance is one of the rare breed of sports shoes suppliers who still manufacture their goods in the UK and USA, in favour of factories in China and the Far East. The comparatively higher retail cost of their shoes has not had any effect upon sales through the New Balance shops that actually report record demand. Part of this demand can be attributed to the rocketing popularity of running as a leisure sport, and the participants wanting the best footwear that they can buy.
With fantastic ranges of shoe sizes and styles, New Balance shops are able to offer their customers products that are different from the opposition, especially in the provision of very wide or very narrow width fittings. New Balance shoes also tend to have the very latest technical advances in materials and design such as special gel inserts for increased support and padding, thus saving wear and tear on the userís knees or ankles.
Whilst footwear is the most important piece of equipment for runners, New Balance shops also offer a selection of the companyís clothing that makes the long hours of pounding the streets or countryside a bit more comfortable. Shorts, trousers, shirts and tops all feature in the New Balance ranges of comfortable apparel.
RECOMMENDED CATEGORIES

These specialist running shops have been set up to supply clothing, accessories and expert advice for runners of all abilities.
Visit the Running category >>

Browse our selection of sport shoe retailers that offer literally thousands of different brands and styles.
Visit the Sport Shoes category >>

Looking for clothing for your chosen sport? Check out our selection of specialist sports clothing shops here.
Visit the Sportswear & Teamwear category >>