Fred Perry Shops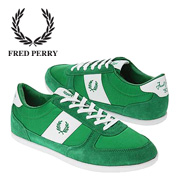 The Fred Perry name is synonymous with tennis, although he was also a champion table tennis player. The modern Fred Perry shops sell a great selection of the latest clothing designs, which of course all incorporate the famous and important 'laurel wreath' Fred Perry logo. A brand with global appeal, some of the most popular sellers are still the polo shirts with which the Fred Perry name is most associated.
Branded Fred Perry shops are situated all over the world, with many of them located in major towns all over the UK. Many other retailers also stock good selections of the clothing which covers almost all types and styles. Fred Perry shops will sell some of the men's, women's and children's clothing such as shirts, jackets, trousers, dresses, skirts and knitwear, as well as accessories like scarves, gloves, hats and belts.
Fred Perry is proud to have their clothing associated with modern music, and Subculture is a musical initiative to keep the famous laurel wreath at the forefront of the younger generation's choice of clothing. Promotions such as this, all help the Fred Perry shops to stay modern and in touch with the demands of its customers.
RECOMMENDED CATEGORIES

Browse our selection of sport shoe retailers that offer literally thousands of different brands and styles.
Visit the Sport Shoes category >>

Looking for clothing for your chosen sport? Check out our selection of specialist sports clothing shops here.
Visit the Sportswear & Teamwear category >>

Tennis shops are always their busiest in the UK when Wimbledon takes place - but these shops are busy all year round.
Visit the Tennis category >>