North Yorkshire Sports Shops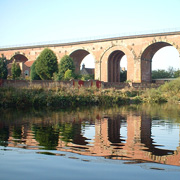 Narrow your results: browse for sport shops in North Yorkshire towns:
Scarborough, York.
Including prominent towns like York and Scarborough, the North Yorkshire area has a great selection of sports shops. These sell almost any sports clothing, footwear or equipment for most major sports and outdoor activities.
Dissent Skate Shop in Scarborough is a great example of this specialism – they sell everything a skater would need including the latest trends in skating clothes. Another North Yorkshire sports shop is in Malton - The Trophy and Print Shop can supply and engrave trophies for almost any sport, as well as supplying them online to customers all over the UK.
Maybe you run, swim, hike or sail – or play golf, darts, snooker or tennis. If so, there's a North Yorkshire sports shop that can help you, as well as usually providing lots of free useful advice. Any sports shops in this area can a have free listing in this premier UK sports business directory.
POPULAR BUSINESSES
5 Huntriss Row, Scarborough, North Yorkshire, YO11 2ED
01723 373232
30 Commercial Street, Norton, Malton, North Yorkshire, YO17 9ES
01653 691535
2, Market Place, Stokesley, Middlesbrough, North Yorkshire, TS9 5DG
01642 710232
Woodmans House, Pilmoor, York, North Yorkshire, YO61 2QG
0845 367 0406
OTHER BUSINESSES
American Golf

Julia Avenue Retail Park, Julia Avenue, Huntington,, York, YO32 9JR
01904 672 111
Blue Moon Trading

5A Goodramgate, York, YO1 7LJ
01904 624 141
Fluid Concept

9 The Spa, South Bay, Scarborough, North Yorkshire, YP11 2HD
01723 354263
Low Brow Surf and Skate

117 North Marine Road, Scarborough, North Yorkshire, YO12 7HT
01723 363410
Marissa Golf and Sports

23-27 Dean Road, Scarborough, North Yorkshire, YO12 7SN
Mayhem Board Store

46 Goodramgate, York, YO1 7LS
01904 655 062
Nevisport

8 Saint Sampson's Square, York, YO1 8RN
01904 639 567
Supasux Surf & Skate

Kepwick House, Peasholm Gap, Scarborough, North Yorkshire, YO12 7TN
01723 360633
Swim House

21 Market Street, York, YO1 8SL
01904 641 205
Sydenham & Co.

28 Huntriss Row, Scarborough, North Yorkshire, YO11 2EF
01723 374565
The Rugby Shop

62 Low Petergate, York, YO1 7HZ
01904 643 743
Up & Running

46 Fossgate, York, YO1 9TF
01904 733 744
Vandals Shop

29 Foreshore Road, Scarborough, North Yorkshire, YO11 1DW
01723 374129
York Carp Centre

2 Oak Street, York, YO26 4SE
01904 788 856