Nike Shops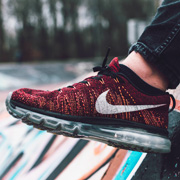 Most Nike shops will keep huge selections of shoes and clothing with the distinctive and well known 'swoosh' logo. Nike regularly features in various world's top brands lists, and is probably the biggest and best known sports brand in the world. Although founded in 1964 and named Nike in 1978, its sponsorship of many well known athletes has helped the company to swiftly build a formidable reputation as a leading global provider to the Nike shops, of sports shoes, clothing and equipment.
Nike sports shoes are used by sportsmen and women in many different events including running, tennis, squash, golf, wrestling as well as basketball, football and volleyball, and the Nike shops will nearly all keep great selections of styles and sizes. Pushing technology and materials to the limits of development, Nike sports shoes are at the forefront of technology to make them lighter, stronger and more efficient.
Some Nike clothing sold in the Nike shops is not just focussed on the sports, with ranges of fashionable 'street wear' appearing alongside the racks of shorts, tops, socks trousers and jackets. Sold in millions of online and traditional shops worldwide, Nike sports clothing and shoes are immediately recognisable and are highly regarded as a top fashion item for almost any sport. With over 30,000 worldwide employees, Nike sports gear is desirable, affordable and great value for money.
RECOMMENDED BUSINESSES

Scots-Sport
Comprehensive stock of sports clothing and footwear as well as bowling footwear and equipment.
Read more about Scots-Sport >>