Athletics Shops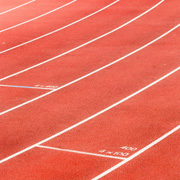 Whilst athletics in its broadest sense encompasses many disciplines that cover combinations of jumping, walking, throwing or running, the athletic shops that supply all the equipment and clothing needed by the participants must keep huge stocks of everything required. Clothing and the correct shoes are two of the most important items for any athlete, and these can be obtained from the growing numbers of traditional and online-based athletic shops.
There are many high profile athletic competitions held at national and international venues every year, culminating with the Olympic Games every four years. Some athletic shops will have a presence at these events to supply replacement equipment, clothing or to just offer advice. Athletics requires the participants to have huge stamina and style, and only by rigorous training will the top athletes succeed at their chosen sport. Much training can be done in the gym, where many of the fitness machines will have been supplied by an assortment of dedicated suppliers or through the specialist athletic shops.
In schools where athletics is part of the sporting scene, the students will be trained in the various disciplines from an early age, and they will have frequent visits to their athletic shops to keep up to date with all the latest gear.
BUSINESSES