Northampton Sports Shops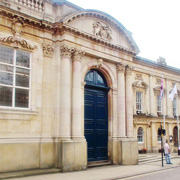 Located in the East Midlands, Northampton is a busy market town and the capital city of Northamptonshire. Whilst not all of the residents are active sportsmen or women, there are plenty of sports shops in the area selling equipment and clothing for almost any popular sport. The staff at Trirunning in Wellingborough Road are the town's experts when it comes to the triathlon – not only by supplying first rate gear, but full of great advice too.
DW Sports in St.James Retail Park is a member of the Intersport buying group; they focus on a wide range of sports products for rugby, cricket, running, football and golf. Customers should also check out John Henry Sports in Wellington Road, Sport Spex in Station Road, and The Running Shop in St.Leonards Road for a terrific selection of running shoes. If you prefer fishing, cycling, tennis or gymnastics, there's a Northampton sports shop that can help you out.
POPULAR BUSINESSES
222 Wellingborough Road, Northampton, Northamptonshire, NN1 4EQ
01604 624454
OTHER BUSINESSES
DW Sports Shop

St.James Retail Park, Towcester Road, Northampton, Northamptonshire, NN1 1EE
0844 249 5342
John Henry Sports

207 Wellington Road, Northampton, Northamptonshire, NN1 4ED
01604 622700
Pro Restrings

4 Cotton Meadow, Northampton, Northamptonshire, NN5 5PP
07752 755804
Sport Spex

27 Station Road, Northampton, Northamptonshire, NN6 0NT
01604 810363
The Running Shop

11 St. Leonards Road, Northampton, Northamptonshire, NN4 8DL
01604 701961