Chelmsford Sports Shops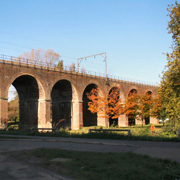 Previously just known as Chelmsford, the town was granted city status in 2012. Situated almost in the middle of Essex, the Meadows Shopping Centre is the main focal retail area with a great assortment of multiple shops. Independently run outlets like Alpine Room skiing equipment shop in Main Road or Pope & Smith general sports retailer in Moulsham Street thrive in this busy city with its large resident population.
Schoolwear Plus in Parkway offers customers a superb choice of embroidered or printed teamwear for schools and clubs, whilst Cycle King in Springfield Road sells cycles for all age groups. Bicycle repairs are professionally handled by Spokes Cycle Care & Repair at Beehive Lane Works. If you fancy learning a new sport, Chancellor Park Tennis Club run organised coaching sessions for both child and adult beginners.
POPULAR BUSINESSES
Unit 1, House 4, Lynderswood Farm, Lynderswood Lane, Black Notley, Chelmsford, Essex, CM7 3RT
0800 689 1458
12 Parkway, Chelmsford, Essex, CM2 0NF
01245 491170
OTHER BUSINESSES
Alpine Room

71 Main Road, Chelmsford, Essex, CM3 4DJ
01245 223563
Chancellor Park Tennis Club

Chancellor Park, Chancellor Avenue, Chelmsford, Essex, CM2 6WS
07773 259906
Cycle King

76 Springfield Road, Chelmsford, Essex, CM2 6JY
01245 346064
Essex Cricket

New Writtle Street, Chelmsford, Essex, CM2 0PG
01245 254020
Pope & Smith

207-208 Moulsham Street, Chelmsford, Essex, CM2 0LG
01245 203075
Racket Restringing Services

36 Chignal Road, Chelmsford, Essex, CM1 2JB
01245 261069
Spokes Cycle Care & Repair

Unit 9, Beehive Lane Works, Beehive Lane, Chelmsford, Essex, CM2 9JY
07977 051052