Speedo Shops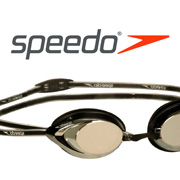 As the world's largest brand for both swimwear and swimming accessories, Speedo makes products that suit both competitive and recreational swimming. The many online and traditional Speedo shops that exist in the UK have a huge choice of products for their customers, and with specific sections devoted to adult men and women as well as junior boys and girls, Speedo shops will always be busy places.
Speedo is a trusted brand name that is well recognised around the world, and like all big companies, they are at the forefront of developing new materials and designs to improve performance at the highest competitive levels. The Speedo LZR racing suit was specifically designed to help Michael Phelps achieve his stunning 8 gold medals in the Beijing Olympics. Similar suits can be purchased through the Speedo shops, although many customers will just be interested in the latest fashion swimwear with the famous Speedo logo.
Speedo also make and supply a terrific selection of swimming accessories like fins, goggles, caps, towels and other branded clothing. Speedo shops will normally carry a great range of these products, and the company's high profile sponsorship of many of swimming's top athletes will ensure that customers keep returning for the latest gear.
RECOMMENDED CATEGORIES

There are hundreds of swimming shops to cater for this mass market - and we have them neatly categorised here.
Visit the Swimming category >>