Somerset Sports Shops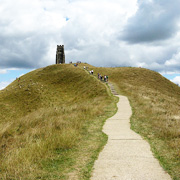 Narrow your results: browse for sport shops in Somerset towns:
Bath, Weston-super-Mare.
Somerset in the glorious West Country has several large towns, all with an excellent selection of sports shops. Bath sports shops include the Bath Dive Centre in Upper Bristol Road, the Bath Rugby Shop in Argyle Street and Oswald Bailey in Abbey Gate Street. Another large Somerset town is Weston-super-Mare with a branch of Sports Direct as well as the independent retailer Weston Super Sports in the Boulevard. Outdoors and Active in Meadow Street offer their customers everything they need for walking, climbing or hiking.
NK Sports, also in Weston-super-Mare not only have a traditional shop in Station Road, but additionally have a comprehensive website where customers can buy equipment and clothing online for sports like cricket, rugby, football and bowls. In Wellington, another Somerset sports shop is Chelston Direct. They sell a terrific range of equipment and clothing for many outdoor activities, and also deliver throughout the UK.
POPULAR BUSINESSES
[Online Only], Weston-super-Mare, Somerset, BS24 9LJ
0843 2899 180
Unit 6, Monument View, Chelston Business Park, Wellington, Somerset, TA21 9ND
01823 665515
Unit 7, Station Road, Worle, Weston-Super-Mare, Somerset, BS22 6AU
01934 511005
OTHER BUSINESSES
Bath Dive Centre

Upper Bristol Road, 1 Cork Place, Bath, BA1 3BB‎
01225 482 081
Bath Rugby Shop

1 Argyle Street, Bath, BA2 4BA‎
01225 311 950
Detour

20 Broad Street, Bath, BA1 5LN‎
01225 471 998
Giles Sports

Unit 10, The Sovereign Centre, High Street, Weston-super-Mare, BS23 1HL‎
0870 838 7295
Oswald Bailey

4-5 Abbey Gate Street, Bath, BA1 1NP‎
01225 463 202
Outdoors & Active

29 Meadow Street, Weston-super-Mare, BS23 1QQ
01934 614 604
Running Bath

19 High Street, Bath, BA1 5AJ
01225 462 555
Sports Direct

Unit 2, Flowerdown Retail Park, Aisecome Way, Weston-super-Mare, BS22 8NA‎
0844 332 5447
Sweaty Betty

13 Northgate Street, Bath, BA1 5AS
01225 444 318
Total Fitness Bath

9 Saracen Street, Bath, BA1 5BR‎
01225 444 164
Weston Super Sports

2 Boulevard, Weston-super-Mare, BS23 1NA‎
01934 632 562