Gateshead Sports Shops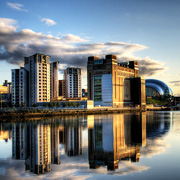 Gateshead town centre is slightly smaller than Newcastle upon Tyne to which it is joined by seven bridges over the River Tyne. A good selection of Gateshead sports shops range from most of the mighty multiple retailers to smaller independent outlets that give each town its own distinctive personality.
The Gateshead Metro Centre is well known as one of Europe's biggest shopping centres although this home to most of the store groups. Specialist Badminton equipment supplier Yehlex UK is situated in Gateshead's huge Team Valley trading estate, whilst Frasers Angling and Outdoor shop keeps the regions fishermen supplied with rods, reels and accessories.
POPULAR BUSINESSES
321F Mayoral Way, Team Valley, Gateshead, Tyne And Wear, NE11 0RT
0191 491 5502
OTHER BUSINESSES
F1 Racing Gear

1 The Arcade, Metro Centre, Gateshead, Tyne and Wear, NE11 9YL
0191 406 6655
Frasers Angling and Outdoors

69 Coatsworth Road, Gateshead, Tyne and Wear, NE8 1QL
0191 607 6982
Marshalls Golf Shop

Gingling Gate, Heworth, Gateshead, Tyne and Wear, NE10 8XY
0191 607 1755
The Old Fashioned Football Shirt Co.Ltd.

PO Box 71, Gateshead, Tyne and Wear, NE11 0UZ
0191 491 3500