Mizuno Shops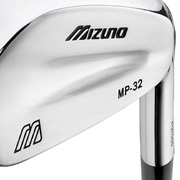 The Japanese company Mizuno Brothers Ltd was founded in Osako way back in 1906 and is most famous for its long-term association with golf. Many household name golfers have used Mizuno gear throughout their careers including Nick Faldo, Seve Ballesteros and Tiger Woods.
Whilst Mizuno's professional golf clubs and accessories are still very much a core part of their range, they now also produce sports equipment and sportswear for a large collection of different sporting activities including baseball, football, cycling and tennis.
Many sports shop throughout the UK will stock Mizuno products, and whilst some may think of them more as a lifestyle brand with all their backpacks, t-shirts and shoes, in fact their main focus continues to be the development and introduction of world-class sports equipment.
RECOMMENDED CATEGORIES

As well as the golf professional shop at many courses, specialist golf shops can also be found in most towns and cities, Check out our listers here.
Visit the Golf category >>

These specialist running shops have been set up to supply clothing, accessories and expert advice for runners of all abilities.
Visit the Running category >>

Browse our selection of sport shoe retailers that offer literally thousands of different brands and styles.
Visit the Sport Shoes category >>

Looking for clothing for your chosen sport? Check out our selection of specialist sports clothing shops here.
Visit the Sportswear & Teamwear category >>