Dorset Sports Shops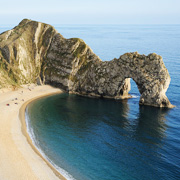 Narrow your results: browse for sport shops in Dorset towns:
Bournemouth, Poole.
From Lyme Regis in the west to Christchurch in the east, the Dorset English Channel coastline is one of the most picturesque in the UK. This proximity to the sea has created an opportunity for a great selection of Dorset water sports shops to thrive in the area, although the rest of the county is well covered for business catering for almost any sporting needs.
Boylo's Watersports in Lyme Regis sells equipment, clothing and accessories for almost any water sport, whilst Cyclelife in Poole offers their customers a great selection of bikes and accessories. If angling is more your thing, then check out the Wessex Angling Centre in Poole for rods, reels and accessories. The Wetsuit Centre in Bournemouth offers an excellent selection of wetsuits for all ages and sizes, and Vortex Skate 'N' Wake Shop in Poole sells skateboards, inline skates roller blades and plenty of customising gear.
POPULAR BUSINESSES
Marine Parade, Lyme Regis, Dorset, DT7 3JH
01297 444222
Poole Quay, Poole, Dorset, BH15 1HF
01202 900012
Wessex Dental, 10 Holes Bay Park, Sterte Avenue West, Poole, Dorset, BH15 2AA
01202674486
244 Charminster Road, Charminster, Bournemouth, Dorset, BH8 9RR
01202 775588
Unit 10 Holes Bay Park, Sterte Avenue West, Poole, Dorset, BH15 2AA
07790 939630
OTHER BUSINESSES
Cyclelife

291-301 Ashley Road, Poole, Dorset, BH14 9DZ
01202 744244
Double Top Darts Shop

650 Wimborne Road, Winton, Bournemouth, Dorset, BH9 2AR
01202 534180
DW Sports Shop

Poole Retail Park, The Redlands, Poole, Dorset, BH12 1DN
0844 372 5361
Football Teamkit Ltd.

44 Balena Close, Poole, Dorset, BH17 7DY
01202 690004
OSC

Unit A, Falkland Square Shopping Centre, Poole, Dorset, BH15 1ER
0870 838 7259
Power Play Pro Shop

Bowlplex, Poole Road, Poole, Dorset, BH12 1DA
01202 762447
Ride

111 Commercial Road, Lower Parkstone, Poole, Dorset, BH14 0JD
01202 741744
Rugby Moves

1268 Wimborne Road, Bournemouth, Dorset, BH10 7AQ
01202 581080
Running Free

22a Bournemouth Road, Lower Parkstone, Poole, Dorset, BH14 0ES
01202 741900
Up and Running

442 Wimborne Road, Bournemouth, Dorset, BH9 2HB
01202 906165
Vortex Skate N Wake Shop

1 Grand Parade, High Street, Poole, Dorest, BH15 1AD
01202 675648
Wessex Angling Centre

319-321 Wimborne Road, Poole, Dorset, BH15 3DH
01202 668244
Wetsuit Centre

42a Sea Road, Boscombe, Bournemouth, Dorset, BH5 8JL
01202 302943
Workout of Westbourne

115 Poole Road, Bournemouth, Dorset, BH4 9BG
01202 766618