Wolverhampton Sports Shops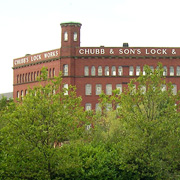 Wolverhampton is well represented in many major sports – perhaps most noticeably, football, athletics and cycling. It is also a popular destination for horse and greyhound racing as well as for speedway which takes place at Monmore Green. All this sporting activity has meant that there is a pretty good choice of independent Wolverhampton sports shops to choose from – some of which we have detailed below.
With big-name stores like JD Sports located in the large "Mander Centre", Wolverhampton also has a selection of smaller niche sports shops dotted around the city. This means that sports players of all ages, abilities and budgets can generally find the product they are looking for from one or other of the various Wolverhampton sports shops in the area.
POPULAR BUSINESSES
16 Dudley Street, Wolverhampton, West Midlands, WV1 3Ey
01902 714189
OTHER BUSINESSES
Bike Clearance

Mander Square, Mander Centre, Wolverhampton, WV1 3NN
0870 333 9446
Crown Green Bowler

90-92 Dovedale Road, Wolverhampton, WV4 6RA
01902 664141
Premier Sports

104 Lord Street, Wolverhampton, WV3 0QL
07885 848955
Refkit Ltd

25 Nash Avenue, Wolverhampton, WV6 7SS
01902 746329
Ron Flowers

28 Queen Street, Wolverhampton, WV1 3JW
01902 429 490
Sport Outlet

25-26 Dudley Street, Wolverhampton, WV1 3EY
01902 312 717
Sports Warehouse

17 Victoria Street, Wolverhampton, WV1 3NP
01902 716666
White Mountain

22 Worcester Street, Wolverhampton, WV2 4LD
01902 773 395