Bill Pugh Fishing Tackle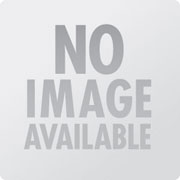 Address
410 Wells Road, Red Lion Hill, Knowle, Bristol, BS14 9AF
Telephone
0117 9770280
About
Situated on Wells Road, not far from Knowle and Knowle West, is Bill Pugh's fishing shop. Whilst the shops general appearance is rather different to Veals in the centre of town, Bill Pugh's fishing shop stocks a very good range of supplies for both course and sea anglers.
As well stocking a good range of rods, nets and terminal tackle, Bill Pugh's shop has plenty of frozen and live bait. In addition, the shop also sells pet food - and therefore provides a good service for pet keepers and anglers in the south of Bristol.
Bill Pugh Fishing Tackle is a Bristol sport shop that specialises in fishing equipment.