Braces Gun Shop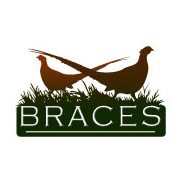 Address
427 Wells Road, Bristol, BS4 2QW
Telephone
01173 009 956
About
Situated on Wells Road, just on the edge of Knowle West, is a specialist Bristol gun shop called Braces Shooting and Country Supplies. Founded in 2010, this family-run business is open Tuesday-Saturday and sells an impressive range of equipment for game, clay and target shooting.
As well as supplying air guns, shotguns and a range of targets and ammunition, Braces can also help with supplies for country-related activities such as ferreting and dog training. Visitors to this Bristol gun shop have reported knowledgeable and friendly staff. It's particularly comforting to know that the advice you get is likely to be from someone who has won a number of world championship shooting trophies.
Brands stocked by Braces include well-known gun manufacturers such as Browning and Beretta - and the country outdoor clothing is supplied by popular brands including Musto, Toggi and Deerhunter.
As well the bricks and mortar shop on Wells Road (just a stones throw from Bill Pugh's angling shop) Braces Shooting and Country Supplies is also able to help with shotgun training. They operate this service from a dedicated clay pigeon shooting range in the Mendip Hills, not far from Bristol.
Braces Gun Shop is a Bristol sport shop that specialises in guns equipment.