Veals Fishing Tackle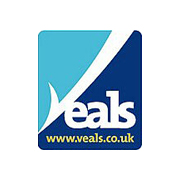 Address
Brunel Rooms, Gardiner Haskins, Straight Street, Bristol, BS2 0JP
About
In addition to their highly successful mail order business (that gets significant publicity in the fishing press) Veals is a Bristol-based fishing tackle shop with a superb store in the Brunel Rooms building of Gardiner Haskins, just on the edge of Old Market.
The second you walk into Veals you can tell this is a well-stocked, well-run business manned by brilliantly knowledgable staff who can help in all aspects of fishing - be it fly fishing, carp fishing or sea fishing.
There is little point even trying to touch the surface of the ranges sold at Veals in such a short profile like this. Suffice to say however, there is very little an angler won't be able to track down here. Their massive selection of lures, tackle boxes, bait, clothing, and of course, rods and reels, is quite staggering. Luckily there are always plenty of staff on hand to help guide everyone from the seasoned professional to the nervous beginner through what equipment they need to stand the best chance of hooking whatever they want to hook!
With budget starter kits from Daiwa to world-class rods that will cost you hundreds of pounds, this Bristol fishing tackle shop also offers books, DVDs and plain old-fashioned advice to help everyone get the most out of their sport.
Those interested in guns and shooting will be interested to know that part of Veals showroom is taken up by a gun shop where you can find a large range of rifles and air guns.
Veals Opening Times are:
Monday - Saturday: 9.00 - 17.30
Sunday: 10.00 - 16.00
Veals Fishing Tackle is a Bristol sport shop that specialises in fishing equipment.