Rollermania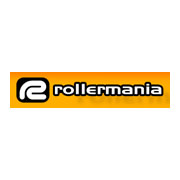 Address
62 Park Row, Clifton, Bristol, BS1 5LE
Telephone
0117 9279981
Contact
Send an email to Rollermania now >>
About
Based in Bristol, Rollermania was established in 1981 as a specialist skate shop, first selling rollerskates then branching out into roller derby skates, roller disco skates, classic and hockey styles of rollerskates in junior and senior sizes. They also sell inline skates including recreational, aggressive and hockey styles in both junior and senior sizes as well as ice skates - hockey and figure styles.
Rollermania also sells complete skateboards as well as just decks and a range of parts and accessories. Customers looking for longboards or waveboards will not be disappointed with cruiser, carving and downhill models kept in stock together with some great customizing accessories. If customers are into scooters, then Rollermania sells micro scooters by both J D Bug and Micro brands.
None of the equipment would be complete without all the right clothing and footwear to go with it. Rollermania sells skateboard shoes from junior size 1 to adult size 13 in various makes and styles as well as various skateboard makes of tee shirts, hoodies, jackets and jeans. They always keep a huge selection of Stussy tee shirts in stock. This Bristol shop is normally open from Tuesday through to Saturday from 11am to 5.30pm, and personal shoppers are advised to check out the web site, telephone or email for information.
Rollermania is a Bristol sport shop that specialises in skateboarding equipment.