Tribal Rhino Fitness
No customer reviews yet. Be the first.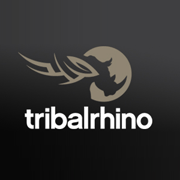 Address
10 Hedgerow Close, Rownhams, Southampton, Hampshire, SO16 8JU
Telephone
02380 740306
Contact
Send an email to Tribal Rhino Fitness now >>
About
Tribal Rhino is a family-run business based in Southampton that has a passion for exercise and physical well-being. They sell military grade, cast iron kettlebells to the European market.
Tribal Rhino has teamed up with Kettlebells USA to bring their customers the very best equipment on the market at realistic prices along with a top quality service. These kettlebells are used by both the military and the police force, and are a great cost effective alternative to the gym. In fact, the more addicted you get, the stronger you become.
The equipment has non-slip handles and machined flat bases to give users extra confidence during tough training sessions. The equipment comes in a range of weights from 8kgs right up to the largest model weighing 40kgs. Tribal Rhino safely deliver each kettlebell in an outer strapped heavy duty cardboard box.
Tribal Rhino Fitness is a Southampton sport shop that specialises in weightlifting equipment.