Hillview Physiotherapy & Sports Injuries Clinic
No customer reviews yet. Be the first.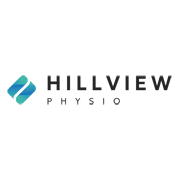 Address
Hillview Medical Centre, Heathside Road, Woking, Surrey, GU22 7QP
Telephone
01483 766668
Contact
Send an email to Hillview Physiotherapy & Sports Injuries Clinic now >>
About
Hillview Physiotherapy and Sports Injuries Clinic opened in 1997 in Woking, in Hillview Medical Centre. The team of twelve physiotherapists has a wealth of experience in treating all kinds of sporting injuries from a huge range of sports and pastimes and for all age groups.
Directors Alison Grose and Christina Smith oversee the clinic and work hard to ensure that each patient is treated in a professional manner with care, understanding and expertise. It is also understood how important it is to expedite a return to a sports person's chosen game. Careful management and rehabilitation is required to ensure injury does not reoccur. The physiotherapists also offer acupuncture, craniosacral therapy and pilates to complement their treatment.
The Clinic, which is open from early until late on Mondays to Fridays and on Saturday mornings, is situated within walking distance of Woking train station. There is also car parking available. The team are ready to help you.
Hillview Physiotherapy & Sports Injuries Clinic is a Woking sport shop that specialises in sports clinics.