Oxfordshire Sports Shops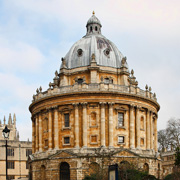 Narrow your results: browse for sport shops in Oxfordshire towns:
Abingdon, Oxford.
Home to one of the UK's top two Universities, Oxfordshire is full of independent sports shops. Many of these specialise in selling the most modern and up to date technical clothing and equipment demanded by today's sportsmen and women.
The massive student population in Oxford and its largely flat location makes the town a mecca for cycling. Shops like Warlands on Botley Road and Summertown Cycles on Banbury Road are just two examples of Oxfordshire cycling shops that help to keep the students' wheels turning.
Most popular sports can be played in many sporting locations all over Oxfordshire - and whether you fancy golf, netball, running, hockey or hiking, there's an Oxfordshire sports shop that can help you with all the right kit.
POPULAR BUSINESSES
Unit 21, Wheatley Business Centre, Old London Road, Oxford, Oxfordshire, OX33 1XW
01865 989123
OTHER BUSINESSES
Abingdon Pedal-Power

92 Vineyard, Abingdon, Oxfordshire, OX14 3PB
01235 525123
Abingdon Vale Cricket Club

Hales Meadow, Culham Road, Abingdon, Oxfordshire, OX14 3HP
01235 524405
Beeline Bicycles

59-65 Cowley Road, Oxford, Oxfordshire, OX4 1HR
01865 246615
Bike Zone

6 Market Street, City Centre, Oxford, Oxfordshire, OX1 3EQ
01865 728 877
Cycle King

128-130 Cowley Road, Oxford, Oxfordshire, OX4 1JE
01865 728 262‎
Elmer Cotton Sports

18-19 Turl Street, Oxford, Oxfordshire, OX1 3DH
01865 241010
Fit 2 Run

Unit 6, Dunmore Court, Wootton Road, Abingdon, Oxfordshire, OX13 6BH
Outdoor Traders

2 High Street, Abingdon, Oxfordshire, OX14 5AX
01235 423162
Oxford Golf Centre

Binsey Lane, Botley Road, Oxford, Oxfordshire, OX2 0EX
01865 721592
Physio Oxford

12 Appleford Road, Abingdon, Oxfordshire, OX14 4NQ
07802 412255
Route One

65-66 The Market, Oxford, Oxfordshire, OX1 1NU
01865 246887
Summertown Cycles

200 Banbury Road, Oxford, Oxfordshire, OX2 7BY
01865 316 885‎
Surf Fusion

Unit 12 Beech Close, Oxford, Oxfordshire, OX13 6DQ
08712 181128
Topsport

48 Wootton Road, Abingdon, Oxfordshire, OX4 1JD
01235 521405
Touchwood Sports

107 St.Aldates, Oxford, Oxfordshire, OX1 1BU
01865 725220
Warlands Botley Road Cycles

63 Botley Road, Oxford, Oxfordshire, OX2 0BS
01865 723100