Multisilica
No customer reviews yet. Be the first.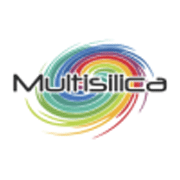 Address
Staple House, Newark, Nottinghamshire, NG24 3JF
Telephone
07907 788854
Website
www.multisilica.co.uk
About
Multisilica is an online business in Nottinghamshire that specialises in selling swimming and swim-related products and accessories. Their flagship product called Sungazer Swimming Goggles, was launched in 2015. This company brings the revolutionary 'back-clip' swimming goggle design to homes across the UK and Europe in an effort to eradicate the previously unsolved problem with swimming goggles.
By creating unique goggles that release at the back of the head rather than requiring the user to pull them over their face, the problem of pulling and tugging at hair is removed. It provides a simple solution to the age-old problem that is the painful experience of pulling at your wet hair and fiddly strap adjustments. The company knows that swimmers want to be able to immerse fully into enjoyment while pursuing their watery exploits.
Their products are specially designed to ensure the entire swimming experience is enhanced all round and in a way that benefits the whole family - the core of Multisilica values. The team pride themselves on not only providing top quality, highly functional products you can rely on but also in offering world-class customer service that is second-to-none. With friendly, knowledgeable staff always on hand to be contacted at short notice, the company makes a real effort to make each customer feel valued and offers bespoke solutions should problems ever arise.
Multisilica is a Nottinghamshire sport shop that specialises in swimming equipment.