Muscle-In
No customer reviews yet. Be the first.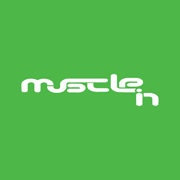 Address
Rivendell Fold, 65 Church Road, Urmston, Manchester, M41 9EJ
Telephone
0845 805 1185
Contact
Send an email to Muscle-In now >>
About
Launched in February 2013 and based in Manchester, Muscle-In is the trading name of Radical Sportswear. They provide a genuine range of male sporting and fitness clothing that represents the ultimate in fitness-style clothing. The products are aimed at determined and self-driven individuals who are committed to their performance in the gym or arena of their chosen sport, whilst wanting to achieve a more defined, contoured body image.
Created to be functional as well as aspirational and empowering, the clothing uses advanced and high quality fabrics that aim to deliver real performance benefits. Muscle-In is also being positioned at the very top of specialist sports apparel that has been styled to deliver a cultured and low-key look.
Indeed, Muscle-In's more comprehensive and friendly brand personality generates appeal from a number of sporting arenas. These include rugby, rowing, lacrosse, football, hockey, triathlon, golf, running and motorsports. The sales team are always on hand to provide expert help and advice to their customers can buy online through their comprehensive website.
Muscle-In is a Manchester sport shop that specialises in sportswear & teamwear.