ActivInstinct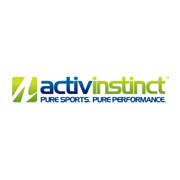 Address
60 The Broadway, Mill Hill, London, NW7 3TE
Telephone
08452 702 011
Contact
Send an email to ActivInstinct now >>
About
Based in London, ActivInstinct is full of passion about all types of sports and has a thorough understanding of why people participate in particular sports. Whether a sportsman or woman just enjoys the activity or is eager to compete and test themselves against other athletes, ActivInstinct can help them to get the best possible products at the most competitive prices. They also aim to give their customers the highest possible quality service, both before, during and after they shop with them.
ActivInstinct specialises in running, tennis, squash, badminton, triathlon, rugby, hockey, cricket, table tennis and fitness equipment, as well as football, swimming, rounders, baseball, basketball, netball and most team sports. Whatever sporting passion drives their customers, ActivInstinct will be able to supply everything they need at the most competitive prices.
ActivInstinct is also one of the UK's largest retailers of physiological footwear and stock an extensive range of MBT's, Skechers Shape-ups, Reebok Easytones and Fitflops. Other top brands stocked by this London sports shop also include Asics, Nike, Hi Tec, Prince, Camelbak and Ronhill. A large number of secure payment types are offered including PayPal and Google Checkout.
ActivInstinct is a London sport shop that specialises in running equipment.