Anah Maria Active
(1 review)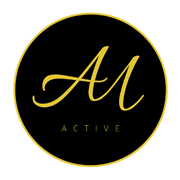 Address
International House, 24 Holborn Viaduct, London, EC1A 2BN
Telephone
07960 404819
Contact
Send an email to Anah Maria Active now >>
About
Located in London, Anah Maria Active is a modest active wear brand for women. It has been created to allow for women to exercise without worrying about whether they are exposing too much skin. For a lot of women this is a common problem.
It is often difficult to find clothing that is modest yet fashionable. Anah Maria Active was created to meet that need so women can exercise without worrying about these factors. The ranges feature pieces which have been created for the gym. Made in the UK, these have high quality loose fitting trousers and tops featuring signature zips and mesh detailing.
All fabrics have been chosen for their durability and features. They are breathable and are high wicking keeping you cool and comfortable whilst you exercise.
Anah Maria Active is a London sport shop that specialises in sportswear & teamwear.