Taskers Sports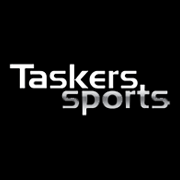 Address
Liver Estate, Long Lane, Aintree, Liverpool, L9 7ES
Telephone
0151 5256996
About
Located in Aintree, Liverpool, Taskers Sports is a popular fitness and sports equipment specialist that trades via a huge store at Long Lane in the Liver Estate as well as online. The breadth of products stocked by this Liverpool sports shop is mindboggling. With specialist departments for all major sports, it doesn't matter whether you're looking for equipment for netball, rounders, snooker or badminton, you should be able to find them all under the same roof at Taskers.
This sporting superstore is especially good for MMA clothing, for which it has a large floor area reserved. The same is true for cricket, boxing and fitness. There is a large area devoted to fitness and body-building supplements – and a dedicated footwear department too.
The Tasker Sports website regularly features sale items via a 'special clearance' tab. In additiona, gift vouchers are available for those looking to buy friends and family sporting presents.
Taskers Sports is a Liverpool sport shop that specialises in general equipment.