1080 Sport
(1 review)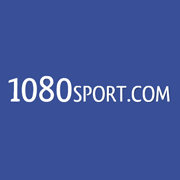 Address
East Leake, Loughborough, LE12 6HD
Telephone
01509 820801
Contact
Send an email to 1080 Sport now >>
About
1080 Sport has been supplying kitesurfing equipment for over a decade. In that time they have been involved in training, competition judging and arranging kitesurfing holidays and events. The staff all kitesurf, snowkite, kiteboard and kite buggy, so they know all about the kiteworld and love being part of it.
1080 Sport supplies the top brands in the kitesurf world. This includes North kites, Flexifoil and Slingshot kiteboarding. In addition, the company is also the UK distributor for Gaastra's stunning range of kites.
Customers are welcome to demo kites before they buy them - and 1080 is always happy to provide extra advice via phone, email or Skype. They're happy to cater for all needs - be it beginner, amateur or professional.
1080 Sport is a Loughborough sport shop that specialises in kitesurfing equipment.