Worcestershire Sports Shops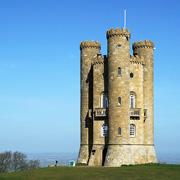 Narrow your results: browse for sport shops in Worcestershire towns:
Worcester.
Sports Shop UK is a free directory that any UK-based shop is entitled to join. This page lets you view all the Worcestershire sports shops that we currently hold information about.
Cick here to access more information about how to add your sports business to this page. Registering your Worcestershire sports shop will not take long.
POPULAR BUSINESSES
Unit 9, Pershore Trading Estate, Pershore, Worcester, Worcestershire, WR10 2DD
01386 300971
Top Barn Activity Centre, Holt Heath, Worcester, Worcestershire, WR6 6NH
01905 622288
OTHER BUSINESSES
Fearnley Factory Shop

Unit 10 Sherriff Street, Worcester, WR4 9AB
01905 743380
Hargreaves

68 Broad Street, Worcester, WR1 3LY
0870 838 7140
Joel Watersports

Top Barn Activity Centre, Top Barn Business Centre, Worcester, WR6 6NH
01905 621 734‎
Runaround Sports

Top Barn Farm, Worcester Road, Holt Heath, Worcester, WR6 6NH
01905 622 288
Two Seasons

15 Pump Street, Worcester, WR1 2QX
01905 731 144