Zenith Sports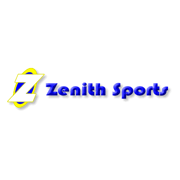 Address
PO BOX 401, Reigate, RH2 2EX
Telephone
07840505020
Contact
Send an email to Zenith Sports now >>
About
Zenith Sports is a fully independent, specialist lacrosse shop based in Reigate in Surrey. The staff have extensive knowledge of both lacrosse and cricket, and can provide fully bespoke advice without being drawn towards any particular manufacturer.
The range of lacrosse equipment supplied by Reigate's Zenith Sports is one of the most impressive in the UK. You'll find a superb choice of shafts, heads and helmets - and you'll also be able to buy a full range of lacrosse accessories including eye protectors, gloves, shoulder pads and goals.
A wide range of mens and womans lacrosse equipment can be found at Zenith Sports. Those people who are brand new to this exhilarating sport can shop from Zenith safe in the knowledge that knowledgeable staff will guide you through the most appropriate type of kit for your needs.
As with every sport, lacrosse has its own range of clothing - and you can choose from a great deal of colours, styles and designs at Zenith. Books and DVDs will provide you with knowledge of basic and advanced lacrosse techniques, and full team uniforms (plus performance wear such as Heatgear longsleeves or compression shorts) can be supplied by this specialist UK lacrosse shop.
Zenith Sports is a Surrey sport shop that specialises in lacrosse equipment.