Staffordshire Sports Shops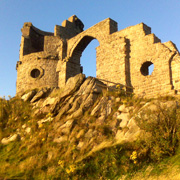 Narrow your results: browse for sport shops in Staffordshire towns:
Stoke-on-Trent.
Sports Shop UK is a free directory that any UK-based shop is entitled to join. This page lets you view all the Staffordshire sports shops that we currently hold information about.
Cick here to access more information about how to add your sports business to this page. Registering your Staffordshire sports shop will not take long.
OTHER BUSINESSES
Ashworth Sports

Unit 17, Potteries Shopping Centre, Market Square, Stoke-on-Trent, ST1 1PS
01782 202779
Bourne Sports

36-42 Church Street, Stoke-on-Trent, ST4 1DJ
01782 410 411
Dignity Sports Ltd

1 Piccadilly Arcade, Stoke-on-Trent, ST1 1DL
01782 280 188
Direct Sports & Trophies

1 Waterloo Road, Stoke-on-Trent, ST6 2EH
01782 838404
Mountain Fever

25 Brunswick Street, Stoke-on-Trent, ST1 1DR
01782 266 137
Power Sports

172 Hanley Road, Stoke-on-Trent, ST1 6BL
01782 284 592
Sports Locker

47 Bennett Precinct, Longton Exchange, Stoke-on-Trent, ST3 2HR
01782 594 236
Spyderbats

29 Paradise Street, Stoke-on-Trent, ST6 5AG
01782 812 259‎