Racquets Mate
(1 review)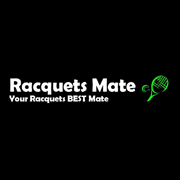 Address
Heathfield Road, Basingstoke, Hampshire, RG22 4PA
Telephone
07841 532878
Website
www.racquets-mate.co.uk
About
Racquets Mate in Basingstoke, Hampshire, provides a professional re-stringing service for tennis, squash and badminton players. The company is run and owned by David Munt who holds the United States Racquet Stringers Association Master Racquet Technician Award (USRSA MRT). David has been part of the Wimbledon stringing service since 2009 and the Roland Garros stringing service since 2012.
Racquets Mate stocks a vast range of all racquets strings. David is very knowledgeable and can help you find a suitable string and personal racket set up – this may be a new string you are after or even a new grip. They also offer a full range of racquet customising for tennis racquets. If you have two or more racquets that are identical, Racquets Mate will be able to match their specification exactly for the balance and swing weight. Racquet handles can also be increased before a new grip is added to make sure the racquet is completely set up individually for each customer.
This Basingstoke racquet stringing business provides one of the most professional services available to the general public - all at great prices. Every customer is treated as if their racquet is going to be used in the Wimbledon final. David looks forward to hearing from new customers soon. Mention Sports Shop UK for a free grip with your first re-string with Racquets Mate.
Racquets Mate is a Basingstoke sport shop that specialises in racket stringing equipment.