Lomo Watersport
(1 review)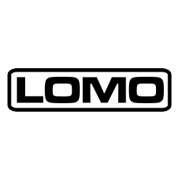 Address
96 Hydepark Street, Glasgow, G3 8BW
Telephone
01412 217674
Contact
Send an email to Lomo Watersport now >>
About
Lomo Watersport specialises in manufacturing and selling low cost, high quality wetsuits, drysuits, dry bags, wetsuit boots and spraydecks. They also have a whole range of other watersport and triathlon training equipment and apparel. Costs are kept low by selling directly to customers through the Lomo website and retail store in Glasgow.
Recommendations and reviews play an important part in Lomo's business model. The savings made from not having to pay expensive advertising fees are reflected in the incredibly low prices. Lomo designs and manufactures their products to complete with similar products that can cost over twice the price. With fast shipping, knowledgeable staff and constant product development, Lomo is a one-stop-shop for anyone and everyone involved in watersports or training for a triathlon.
When you compare the design, performance and costs of Lomo's products to their competitors', you'll agree that their entire catalogue represents incredible value for money. Once you try a Lomo product for the first time and see the quality for yourself, you'll become one of the growing numbers of repeat customers.
Lomo Watersport is a Glasgow sport shop that specialises in triathlon equipment.