Official Sports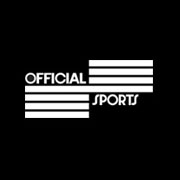 Address
2 Blenheim Court, Wickford, Essex, SS11 8YT
Telephone
0800 0 96 99 96
Contact
Send an email to Official Sports now >>
About
Based in Essex, Official Sports is renowned as probably the premier supplier of football referee kit and equipment in the UK. The company was built with the ethos of only supplying the highest quality products available to referees. If it cannot be supplied by existing companies then Official Sports manufacture it themselves.
With the widest selection of referee kits and accessories available, Official Sports is a one stop shop for all things officiating. Customers can choose from seven different types of referee kits, including a classic starter kit designed specifically for new referees that includes everything they need to start officiating, including the bag. From the parks to the Premiership, Official Sports supplies all levels of the game with the quality products they require.
Well known for leading the way with innovative products, Official Sports were the first in their field to recognise the benefits of Polar Heart Rate Monitors for fitness, the first to see the benefits of Electronic Flag Systems for Referees, and first to bring the innovative Asics GEL Lethal Boots to UK referees – they even sold Under Armour in the UK, even before Under Armour did! Official Sports continually lead the way in quality and innovation.
Official Sports is an Essex sport shop that specialises in football equipment.