The Running Superstore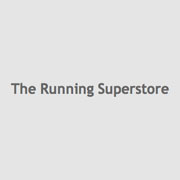 Address
91 Upper Georges Street, Dun Laoghaire, Dublin
Telephone
00+353+(0)1284 6107
About
Based in Dublin, The Running Superstore sells a wide range of running apparel and equipment including shoes, accessories and nutritional supplements - basically anything you need for running. The product range also includes swimming and triathlon as well for those athletes into cross training and multi sports. Injury is sometimes unfortunately also par for the course, so there is also a full list of physiotherapy and rehabilitation products on offer too.
The wide mixture of products are from many well known brands such as Asics, Bell, Canterbury, Cat Eye, Crocs and many more. Important accessories like gloves, hats, iPod carriers, wallets and waist packs are just a small selection from The Running Superstore's ranges.
Aside from the general product listings there are also a number of blogs and chat boards with free training tips and advice. Everything is shipped within 24 hours and items can also be shipped worldwide. Everything is usually in stock and if not, customers will be contacted immediately about any potential delay in shipping their order. The website uses secure payment methods and no personal information is ever used for anything, or sold to anyone. The only personal information taken is used to send the items to you.
The Running Superstore is a Dublin sport shop that specialises in running equipment.