Natural Feet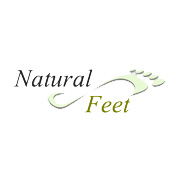 Address
Runright Stepfree Clinic, Tyacke Road, Angel Centre, Helston, Cornwall, TR13 8RR
Telephone
01326 565 565
Contact
Send an email to Natural Feet now >>
About
Based in beautiful Cornwall, Natural Feet is the only dedicated barefoot walking and running specialist in the county. Advice can be given about the safest and easiest way to start walking and running barefoot. They sell minimalist "Barefoot" shoes to enhance your gait and posture. They believe passionately that humans function better when walking or running as close to barefoot as possible.
The shoes on sale include Terra Plana's Vivo Barefoot shoes as well as Vibram Five Fingers. Natural Feet have a multi-disciplinary team of health and fitness professionals to help their customers including a podiatrist and chiropodist, physiotherapist, personal fitness trainer, reflexologist and counsellors. Stephen Bloor is the Musculo-Skeletal Podiatrist and State Registered Chiropodist with over 25 years experience. Steve is the Podiatrist for the Royal Navy at Culdrose Air Station and Cornish Pirates rugby team. Damian Vizzard is the highly skilled Sports Physiotherapist at the clinic who treats all sorts of muscle and joint problems. He is also the Physio at Culdrose Royal Naval Air Station.
Wanda Summers is an inspiring Personal Fitness trainer who can help you achieve your fitness goals and whose motto is "Live Without Limits". Roseanna Bray is the highly experienced Reflexologist who can help you achieve a feeling of wellness with skilled reflexology techniques. Their focus is on "Keeping You Moving" in the most natural way possible, to help prevent foot, leg and back problems.
Natural Feet is a Cornwall sport shop that specialises in sports clinics.