Oak Sports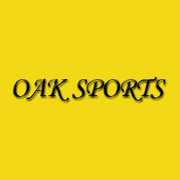 Address
200 Robinhood Lane, Hall Green, Birmingham, B28 0LG
Telephone
0121 778 5517
About
Oak Sports is a well-established, Birmingham-based sports shop that specialises in cricket equipment but also stocks products for footballers and rugby players. Established in 2002, the company trades from Robinhood Lane and prides itself on selling a terrific selection of cricketing equipment for beginner, amateur and professional players.
The experienced staff at Oak Sports will help and advise on the best cricket gear for your needs – and the company is proud of its commitment to quality and value. You can even ask them to host sales at your local cricket club.
As well the usual bats, balls and pads, this Birmingham cricket shop can supply cricket clubs with customised clothing for their team. All manner of sportswear and leisurewear can be embroided and prices are available on request.
Oak Sports is a Birmingham sport shop that specialises in cricket equipment.