London 2012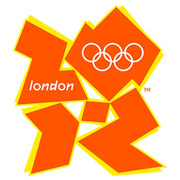 The London 2012 Olympic Games took place between 27th July and 12th August 2012, and the Paralympic Games followed soon after between 29th August and 9th September 2012. The huge construction project that created the facilities required for the world's top class athletes, sportsmen and women was well documented as one of the finest ever undertaken in the UK.
London 2012 was a highly prestigious event for the whole of the UK, and with the world's media spotlight focussed here for over a month, it was a great opportunity for many businesses and attractions to sell themselves, literally to the world. The London 2012 Olympic Games hosted twenty six major sports, and with each one of those being broken down into various events, the organisation and attention to detail was second to none. The London 2012 Paralympic Games hosted twenty sports with all the same attention to efficiency and timing.
A large part of the London 2012 Olympic Games took place at the Olympic Park in London, with huge new buildings including the Olympic Stadium, Aquatic Centre and the Velodrome & BMX track. Venues in other parts of London and around the UK were used for some Olympic Games events. These included the O2 Arena inside the Millenium Dome, ExCel Exhibition Centre, Eton Dorney Rowing Centre, Weymouth and Portland Sailing Centre and Wimbledon for the tennis and Lords for the archery.