Giro Shops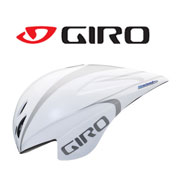 Based in California, Giro is one of the worlds leading companies in the production of protective gear for cycling, skiing and snowboarding. It is especially famous for its superb range of helmets which not only look amazing but utilise cutting-edge technology to ensure optimal comfort, stability, ventilation, adjustability and weight.
Many professional sportsmen and women wear Giro products - and perhaps the most famous of them all is Lance Armstrong who is best known for winning the Tour de France seven consecutive times.
Giro helmets can be purchased from stockists throughout the world and there are several excellent UK retailers which sell the full range of Giro products. You can find out more about our recommended retailers below. As well as the snow, road and urban helmet collections, you should also look out for Giro's snow googles, cycling gloves and cycling shoes.
RECOMMENDED SHOPS SELLING GIRO PRODUCTS
Coyoti Ski and Snowboard
A ski and snowboard specialist near to Cardiff that stocks all the essentials to keep you warm and safe in the mountains this winter.
Read more about Coyoti Ski and Snowboard >>